A trained sheet metal journeyman, artisan blacksmith Anthony Moore has been pursuing his true passion full-time for the past 15 years. Anthony found his true inspiration in manipulating hot metal into custom creations.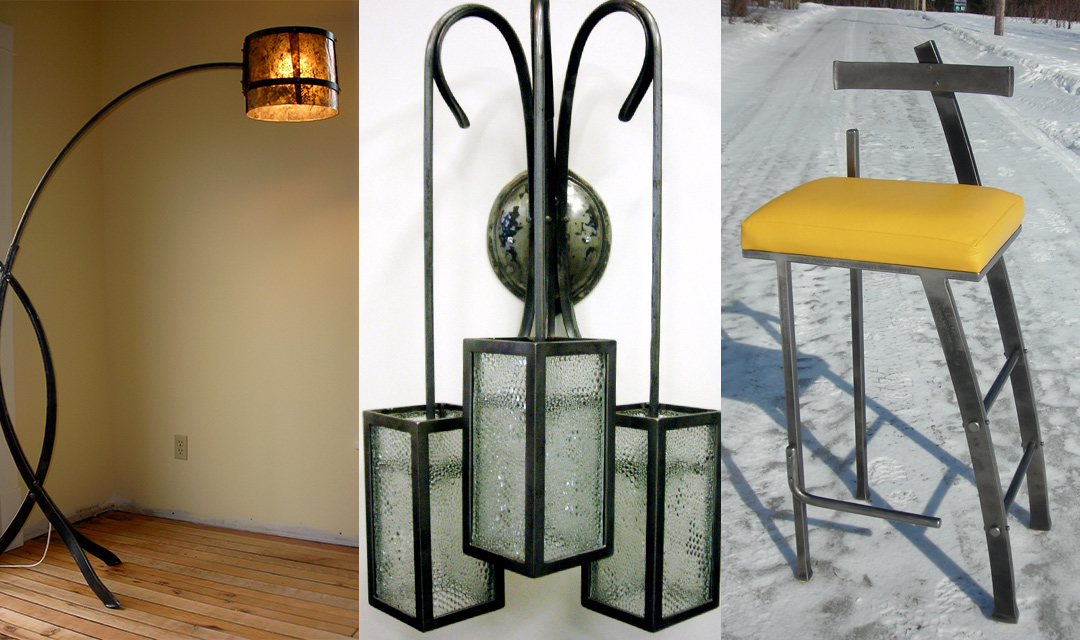 The name of his business, Live Iron Forge, was born from the feeling of hot metal coming alive in the forge and under the hammer.
Anthony has had a wide range of clients over the years from local farmers to interior designers, landscape architects, boutique hotels, a Disney cruise ship, and even Macy's in New York City.
Anthony can truly meet a client's metal needs – the list is endless and includes anything from custom fireplace accessories, railings, and lighting to furniture, sculptures, and gates.
You can see a selection of Anthony Moore's range – alongside pieces from artist Karen Cheeseman – at the Minto Arts Gallery, located on the top floor of the Harriston Library (88 Mill St., Harriston) from Thursday, September 7 to Saturday, October 28. An artists' reception will be held during Minto's Culture Days on Sunday, October 1 from 11 a.m. – 1 p.m.
We hope to see you there!