Join us on May 13 to hear the sounds of the Caribbean right here in Minto courtesy of multi JUNO-nominated roots reggae vocalist, songwriter and musician Lyndon John X!
We're also pleased to welcome Guelph-based singer/songwriter Kae McTaggert as the evening's opening act.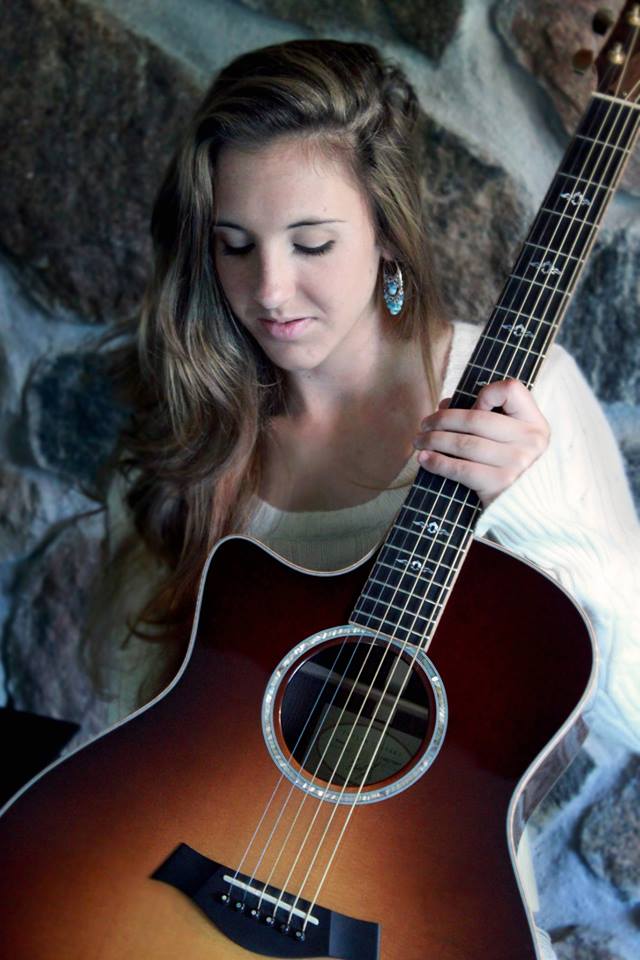 Advance tickets are just $20 (including unlimited tea or coffee). Bring your sweet tooth – our Minto Arts Council volunteers will also be selling incredible homemade desserts at the show!
Past Basement Cafe Concerts have sold out – so be sure to buy your tickets in advance at Harriston Home Hardware or by calling 519-338-2497.
About Lyndon John X
At a very early age, music began to seep into the soul of Lyndon John. Starting with violin, piano and then finally the guitar, Lyndon's formal education began to grow and fuse with the music he loved: reggae. Born of Grenadian parents, the music of the Caribbean is his biggest influence.
Emerging onto the Canadian reggae scene in 2007 with his debut album 'Two Chord Skankin" which earned a JUNO nomination, he demonstrated that he was a multi-talented vocalist, songwriter, producer and musician. As an independent artist in a niche genre within the Rock-centric music scene in Canada, Lyndon and his team have worked diligently to deliver original Roots Reggae to the masses and to help the genre gain more widespread exposure on the Canadian music stage as well as on the international level. A performance at Switzerland's esteemed Montreux Jazz Festival in 2009, a trailblazing national television showcase on CTV's Canada AM as well as a second JUNO nomination for his 2010 release "Brighter Days" are a few examples of the fruits of this labor.
He continued this journey and showcases his eagerness to expand and grow within his art and as an artist with the 2015 release of his third full length album, "Escape From The Mongoose Gang". This album demonstrates his abundance and chameleon like talents, as well as keeping with his all original roots reggae style. It also was recognized quickly being nominated for Reggae Recording of the Year at the 2016 Juno Awards. Reggae and music enthusiasts alike were fulfilled and wanting more from LJX at his JunoFest performance!
About Kae McTaggert
Small town singer, songwriter, guitarist and pianist Kae gained the passion for music at the young age of 3; instantly intrigued and lost within melodies and vocalizing every note, Kae became infatuated in the expression of music and song-writing. Starting with piano at the age of 4 and then learning to play guitar by playing a right handed guitar upside down (as she's left handed), Kae continued to immerse herself in the endless capabilities of music.
Inspired primarily by Christina Aguilera, Amy Winehouse and other similar artists with gritty voices and bluesy vocal runs, Kae adds an edgy, rough and soulful sound to Pop music, creating a more R&B/ Soul vibe to both acoustic and amped performances.
Singing alongside other iconic artists for years: Katherine Wheatley, Shane Philips, James Gordon, Jessica Tyler (from Degrassi), Danielle Todd, Derik Baker (singer in Virginia to Vegas), Juno award winning Michael Ciccia (singer from Mandroid Echostar), D'Eve Archer, and Nonie Crete and well as taking guitar lessons from Nonie, Kae continued to gain experience in the music industry as a young teenager. Recording with producer Rob Tyler Morin, Nonie Crete, Shane Philips and Sascha Alexander Tukatsch (from Platinum Blonde) while she was still in High School, Kae went on to record multiple CD's of her 100+ list of Original Songs and play regular shows 8+ years as a solo, duo act and alongside multiple bands from Fall Fairs, Ribfests, to Community/ Street Events, Farmers' Markets, Bars, Pubs and Restaurants. Kae went on to the second audition round in Canada's Got Talent, appeared on The Next Star, was featured and interviewed on the Grand 101.1 FM, debuted on Magic 106.1 FM and became Guelph's first "Next Star".
These experiences have pushed Kae to continue sharing her talent through the expression of her infatuation and hardships with love and life while leaving her audience hungry for more within each performance. When describing Kae's sound many are infatuated with her engulfing passion through vocals and literary wordsmanship while expressing an undeniable ability to draw an audience into a song and compel them to feel the emotions of the words being sung. Kae's hope is to welcome her listeners into her heart, mind and soul during her performances and give them a irrefutable connection within the fervor of her music.