On March 20th at the Norgan Theatre
Rock your Monday with Revival 69: The Concert That Rocked the World as our Big Film Fest feature for March 2023.
In 1969, there were three music festivals that changed the world. "The second most important event in rock & roll history" was a one-day event held at the University of Toronto's 20,000 seat Varsity Stadium called the Toronto Rock & Roll Revival.
Revival 69: The Concert That Rocked the World
An incredible true story of how then-22-year-old Toronto promoter John Brower conceived and staged the concert — which, until the very last minute when Lennon joined, seemed poised to be a flop — using legendary documentarian D.A. Pennebaker incredible archival footage plus animated segments by Mathew den Boer and present-day interviews with Brower, and recently sculpted by Toronto director. Director Ron Chapman reveals a series of colourful characters, murky deals and broken promises, culminating in John Brower, a young struggling promoter, putting his life on the line (literally) in order to achieve his goal. Included in the lineup were Chuck Berry, Little Richard, Jerry Lee Lewis, Bo Diddley, Gene Vincent, The Doors, Alice Cooper, and John Lennon with The Plastic Ono Band.
Made with rare, recently discovered behind-the-scenes Super 8 verité footage, and including never-before seen 16mm film of the concert. REVIVAL69: The Concert That Rocked the World, is an exhilarating VIP ride into a pivotal moment in music history, told through the eyes of those who were there: the musicians, the mavericks behind the scenes, and all who witnessed history in the making.
Rock your Monday with "Revival 69: The Concert That Rocked the World" and have a wild evening out on March 20, 2023 at 7:15 pm at the Norgan Theatre in Palmerston. Admission $10.00.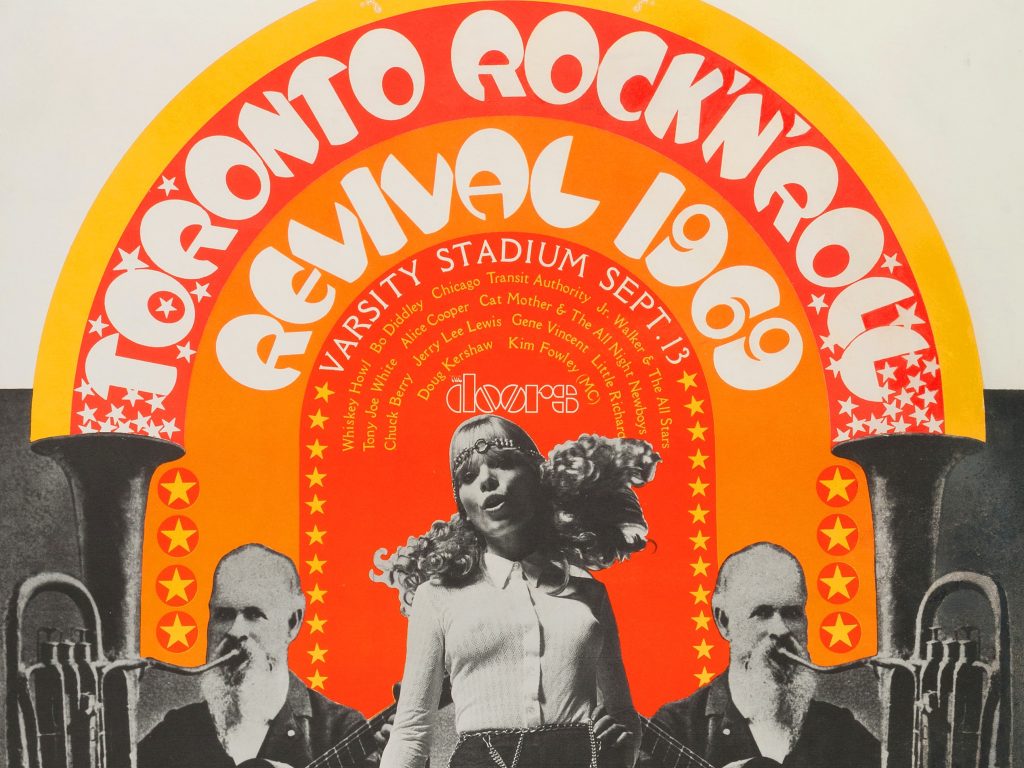 Big Film Fest Program for 2023:
17 April 2023: EMILY
15 May 2023: I LIKE MOVIES
Want to stay up to date on this, or other events from the Minto Arts Council? Follow us for all our news here on the feed, on social media and/or sign up for our monthly e-newsletters.