For Karen Cheeseman, architecture, rural surroundings, a fascination with lines, shapes and positive/negative spaces combined with her graphic arts background are continuous influences in all of her work.
Gourds in particular fascinate her with their organic qualities and beautiful simple lines.
The gourds she uses are all grown on her farm located just outside of Dromore. After drying and cleaning, image and designs are added using many different techniques. Over the years she has used the burning technique of pyrography, various carving methods or original resist techniques based on the ancient art of batik.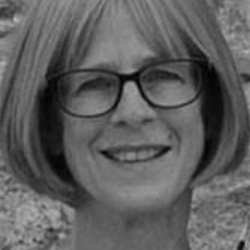 Karen also creates fabric art and wall pieces using original hand-dyed, hand-painted and silkscreened fabrics that reveal architecture from a different perspective and the raw beauty of the surrounding countryside. Her barn images are all based on the working barn located on her property.
You can see a collection of Karen Cheeseman's works – alongside pieces from artisan blacksmith Anthony Moore – at the Minto Arts Gallery, located on the top floor of the Harriston Library (88 Mill St., Harriston) from Thursday, September 7 to Saturday, October 28. An artists' reception will be held during Minto's Culture Days on Sunday, October 1 from 11 a.m. – 1 p.m.
We hope to see you there!