Join us on February 20, 2016 and warm up your winter with two incredible acts: jazz pianist Stan Chan and pop singer/songwriter Sara Godfrey.
Advance tickets are $20 (including unlimited tea or coffee). We'll also be selling our fabulous desserts at the show! Doors at 7 p.m. Concert begins at 8 p.m. sharp!
Past Basement Cafe Concerts have sold out – so be sure to buy your tickets in advance at Harriston Home Hardware or by calling 519-338-2497.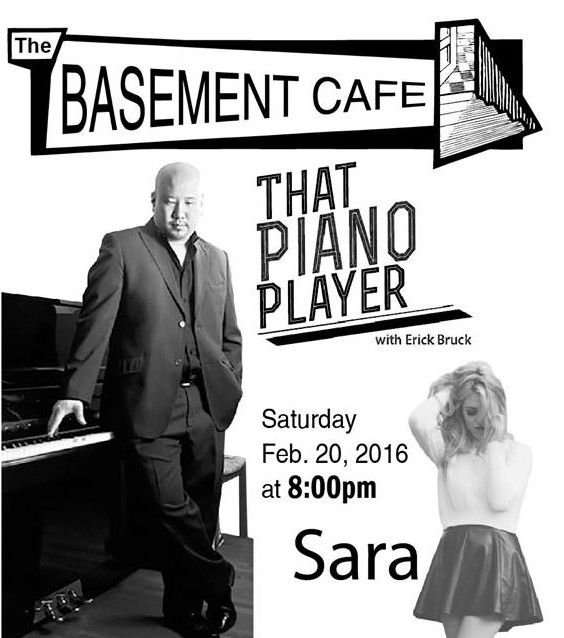 Performer Bios
Stan Chang, That Piano Player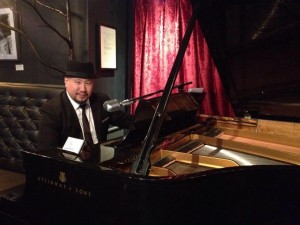 Stan has been playing the piano since he was 5 years old receiving training from the Royal Conservatory of Music as well playing in Jazz Band at Orangeville District Secondary School and finally from Wilfrid Laurier University in the Honors Music program. After leaving Laurier, Stan almost entirely left behind music to pursue a career in the corporate fashion retail world, where he stayed for over 10yrs. It wasn't until 2011 that he eventually returned to his passion, quitting his job to begin a new life as a fulltime musician. Since then he's been performing at weddings, restaurants, music clubs and private functions all across Southern Ontario as well as working as part-time Music Director at Church of Christ the King in Etobicoke and teaching privately.
Stan offers a wide range of music suitable for all different events and occasions. His repertoire includes jazz, blues, classical, pop instrumental and original works. Although he started out as instrumental solo piano, in the last year Stan has also begun singing regularly at gigs often being called the "Asian Tom Waits" for his deep growl and affinity for the blues. Known for his sense of humor, it's not uncommon to hear the odd terrible joke during one of his sets, and if you keep your ears open you might hear him sneak in a children's song in the middle of a standard. In either case, you're sure to have a good time.
Stan will be joined by drummer and frequent collaborator Erick Bruck.
Learn more about Stan on his website.
Sara Godfrey
Sara is a Waterloo, ON based pop & indie vocalist sharing all sides of her story and personality through the art of songwriting.
Sara's energy and talent light up the room when she performs. Playing a passionate set of originals and radio-pop favourites, Sara unquestionably affirms that this young singer is set for success.
"I can promise you one thing to be true. Every single song and lyric ever written comes from a place, time, thought, sight or feeling I have fully and completely encountered. As chaotic or beautiful, scary or inspiring, it's all from the heart."
This rising star's powerful, effortless voice turns her melodic hooks into memorable, joyful sing-a-long's, and a live show that keeps the crowd coming back for more.