March 2 – April 22, 2017 at the Minto Arts Gallery
Artist Reception & Talk: March 4, 11:00 a.m. – 2:00 p.m.
The Minto Arts Council is pleased to host glass artist Kathryn Thomson's show The Art of Glass from March 2 to April 22 at the Minto Arts Gallery (3rd floor of the Harriston Library).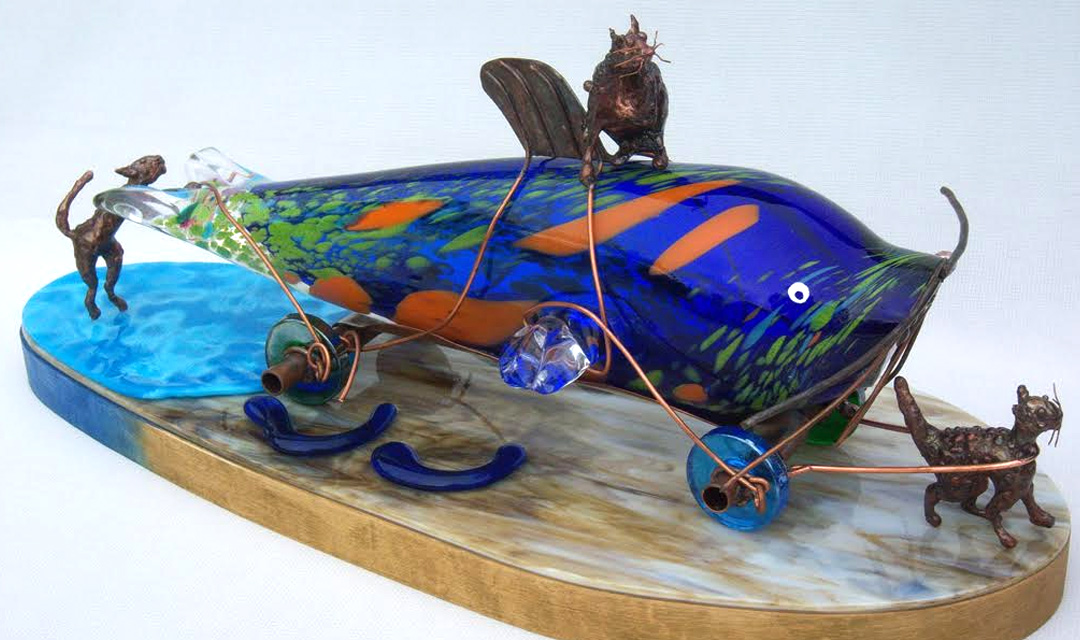 Kathryn Thomson has been working in all facets of glass for more than 40 years.
She is a graduate of Sheridan College, where she received two diplomas. She also worked there as a technician in the glass studio and taught stained glass continuing education courses for many years.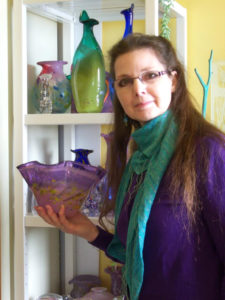 Her award-winning glass has found homes with dignitaries and in major collections in Canada. Other pieces have found their way abroad.
"I love to work with sensual, colourful blown glass forms," Thomson said. "My bowls and vases have an ethereal quality to them. My most notable pieces are those where the sculptural blown glass surface becomes a canvas. Through the technique of sandblasting I can carve the surface to show worlds of whimsy and other thought-provoking realms."
Sometimes she complements the glass with the addition of metal or torch-worked glass.
Thomson has worked and partnered with various glass studios and currently works out of the Glen Williams Glass Studio. She resides just outside Grand Valley.