February 3 to March 2, 2018, at the Minto Arts Gallery
Opening Reception: February 4, 3 – 5 p.m., at the Minto Arts Gallery
The Anthrocene Revisited by artist Annemarie Rogalsky examines nature that is accessible to everyone.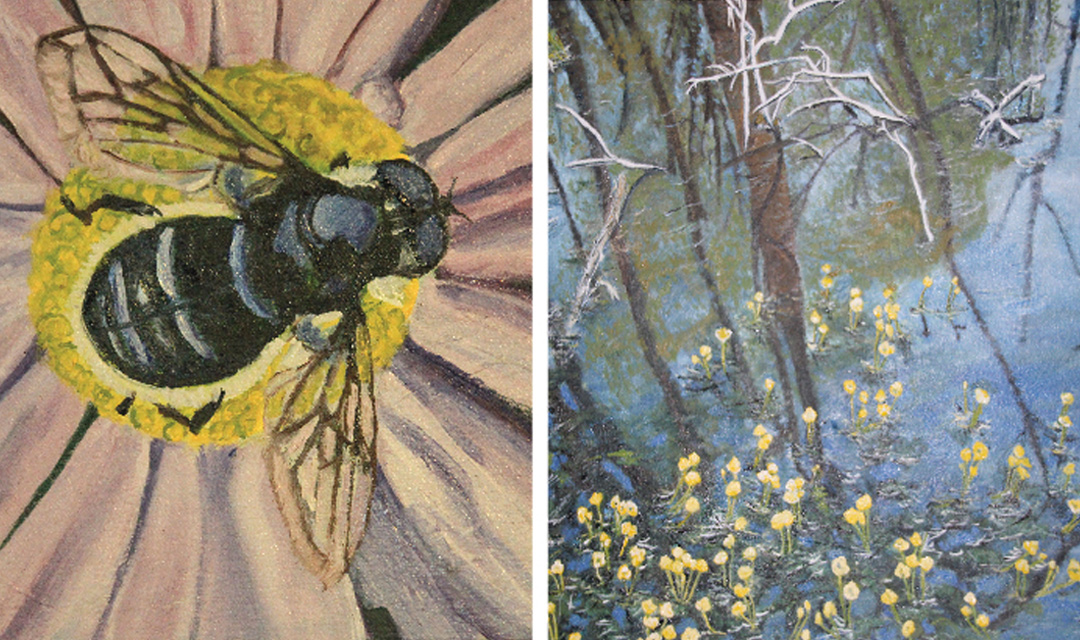 Rogalsky's bucolic art works provide close-ups and still lifes of nature and its creatures in the city or the bits of parkland and wilderness we set aside within driving distance of it.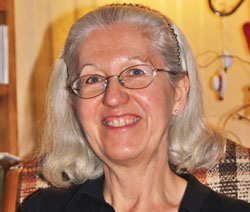 For her, painting is a way of reflecting on nature and how humans are part of it and interact with it to live. Thus, she paints trees, which grow very slowly, swamps, and the creatures and flowers in them that are out of sight and out of mind in our busy city work lives, and reminds us that they are there. These fascinatingly detailed canvases are intimate pictures of what we are often too busy to see.
Annemarie is a member of the Kitchener-Waterloo Society of Artists. She was born in Volendam, Paraguay, in a post-WWII Mennonite community, immigrating to Canada in 1960. After her children were born, she undertook 12 years of part-time studies, graduating with an honours bachelor degree in fine arts from the University of Waterloo in 2007.
The Minto Arts Gallery is located on the second floor of the Harriston Library (88 Mill St. in Harriston). Gallery hours are Tuesday 6-8 p.m., Wednesday 1:30-3:30 p.m. and 6-8 p.m., Thursday 6-8 p.m., Friday 1:30-5:30 p.m. and Saturday 11 a.m. — 1 p.m.