Minto Juried Art Show 2019
The Minto Arts Gallery's annual Juried Art Show always presents an incredibly diverse mix of mediums, styles and subjects, with featured artists from across Ontario. This year pronises to be no different.  We would like you to join us at the Minto Arts Gallery on May 8, 2019 for the awards reception, from 6 till 9 p.m. The winners will be announced at 7:00pm
Awards Reception
The MINTO ARTS COUNCIL is pleased to announce the Fifth Annual Juried Art Show. On the night of the Awards Reception the winners will be announced, the event will take place at the Minto Arts Gallery.
Apart from the money prizes, participation is the biggest award of joining the Juried Art Show, that is gaining more national recognition each year.
The awards reception will be held on May 8th at the Minto Arts Gallery
88 Mill St., Harriston
Upstairs in the Harriston Public Library
Awards
Sponsored by Minto Arts Council
1st Place  – $200
2nd Place – $150
3rd Place – $100
Viewer's Choice Award – $50
Privately Sponsored
Von Westerholt Prize for best Watercolor – $200.00
West Meadow Press and printmaking prize – $100.00
For an edition of 10 or more in etching, engraving, mezzo-tint, relief print, woodcut, wood engraving, or silkscreen. Digital or analog photography prints accepted.
See the 2019 Juried Art Show Award Recipients
See the 2018 Juried Art Show Award Recipients
Entry Fee
$30 (up to 3 works accepted)
Deadline for Entry
April 1, 2019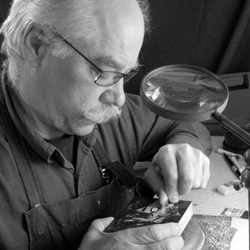 Wesley Bates
Wesley Bates studied painting and printmaking at Mount Allison University. He works full time as a printmaker and letterpress printer under his own imprint at West Meadow Press in Clifford, Ontario. His wood engraved prints have been exhibited in China, Spain, Japan, England, the U.S.A. and Canada.
Bates' career has also included writing two books, production of images for a documentary film and
he is presently at work on a word-less graphic novel illustrated entirely with wood engravings.
Bates has taught printmaking and illustration at the Dundas Valley School of Art, Sheridan College, Woodstock Art Gallery, St. Michael's Printshop, Vancouver Museum, Cincinnati School of Art, University of Lexington and Larkspur Press.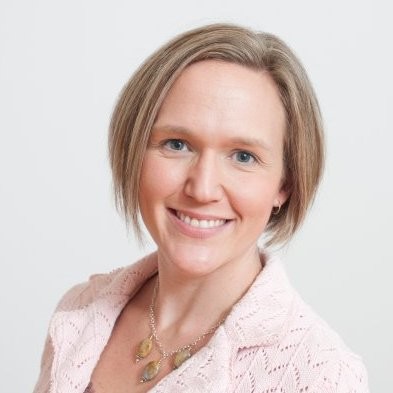 Dawn Owen 
Dawn Owen is the Curator of Guelph Museums, where she is responsible for developing and managing the art and artifact collections, directing exhibitions and educational programming, and nurturing effective relationships within the community. She joined Guelph Museums in July 2017, following a 19-year tenure at the Art Gallery of Guelph, where she was Curator of Contemporary Art. Owen holds a Bachelor of Arts (Honours) degree, specializing in studio art, from the University of Guelph and a Master of Fine Arts degree from York University. Owen has worked in the culture sector since 1998.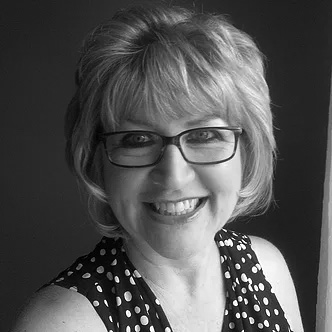 Brenda Murray
Brenda is a marketing consultant with a BA and MA from the University of Waterloo in English and Fine Arts. She is the founder of the Art District Gallery, the founder of Urban Sketchers Waterloo Region, and she is the Communication Direction on the board of Urban Sketchers. Brenda teaches workshops on perspective and drawing techniques privately and at the Button Factory and Homer Watson Gallery.
Conditions of Entry
This call for entry is open to all artists living in Ontario.
AlI works submitted must have been completed within the last five years and must be original works. Visual arts submissions can include either 2 or 3 dimensional art in multiple disciplines and mediums.
Due to limited available space in the gallery, the following dimensions are suggested:
• For two-dimensional pieces, the longest dimension should be no greater than 24 inches;
• For sculptures dimensions should be no greater than 36″ H x 20″ W x 20″ D
Some consideration may be given to slightly larger pieces, however this will be at the discretion of the Minto Arts Gallery in consultation with the jurors and will depend on available space.
Please submit your entries as follows: Do not submit original work to jury. Only JPEG's on CD or USB will be considered. No slides or photographs, please. JPEG images should be no larger than 3mb in file size. A maximum of 3 works of art may be submitted. Up to 3 views of three­-dimensional works may be submitted.
Image files must be named with a number at the beginning of the file name (eg: 1artworkname.jpg). A corresponding printed list of files should accompany the CD/USB and include for each piece the artist's name, title, date, size of work and whether the piece is for sale and price. The Jurors will review the digital submissions received in order to short list the entries to be included in the show. This means that

not

every item submitted will be included in the show.
A non-refundable fee of $30 for artwork entered (for a maximum of three works) must accompany the entry form. This will also cover your membership at the Minto Arts Council. Please make cheques payable to: Minto Arts Council, Box 760, Harriston, ON, NOG 1ZO.
CDs/USBs with a completed and signed entry form and entry fee must be sent to: Minto Arts Council, Box 760, Harriston, ON, NOG 1ZO.
All entries must be received no later than 5:00 p.m. on April 1, 2019.
The jury's decision is final. No entry may be withdrawn once it has been accepted. Successful artists will be notified of the jury's decision by April 14, 2019.
CDs and USBs will only be returned if accompanied by a self-addressed, stamped envelope with sufficient postage.
All successful entries must be delivered, pre-paid, to the Minto Arts Gallery on: April 26, 2019 (1:00 – 5:00 p.m.) and/or April 27, 2019 (11:00 a.m. – 1:00 p.m.).
Entries that are shipped are entirely the responsibility of the artist. Please package artwork properly and securely to ensure safe delivery. No collect shipments will be accepted.
All works must be ready for display. Providing technical equipment for new media works is the responsibility of the artist.
Works must be picked up on:  June 2  (1:00 – 5:00 p.m.) and/or Saturday, June 3 (11:00 a.m. – 1 :00 p.m.).
The Minto Arts Council will only assume responsibility for loss or damage due to theft, fire, flood or vandalism while the work is at the Minto Arts Gallery. Minto Arts Council will: provide basic Liability Insurance, and does not provide insurance for works of art or other property belonging to the Artist(s) or Exhibitor(s). If the Artist(s) or Exhibitor(s) require insurance, they must contact their own insurer and arrange an appropriate rider to their own Insurance Policy.
Love the Arts?
You don't have to be an Artist to enjoy the Arts! Whether it's mending the gallery, spreading publicity, the for and after math of shows and events, we couldn't do it all without volunteers. We always welcome new volunteers to our exhibition committee, gallery staff, and Christmas silent auction crew! Contact us now and see what you can do for your community.